Place/Date: – May 25th, 2021 at 6:19 am UTC · 3 min read
Source: Unispace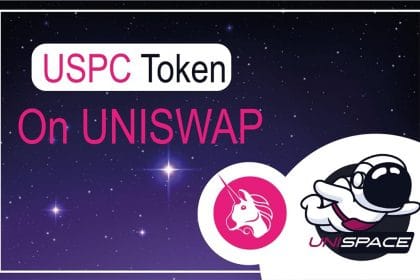 Unispace is the newest digital asset provider in the decentralized finance (DeFi) world. Their arrival into this space comes at a time when many existing cryptocurrencies experienced contrasting fluctuations in their values. Nonetheless, the world of cryptocurrencies and DeFi will continue to thrive, especially with the establishment of Unispace as it brings more exciting new features that are unprecedented.
What Is Unispace?
Unispace emerges as one of the latest additions to the thousands of virtual currency providers in our digital world today. The platform is headed by its Chief Execute Officer, Alan Marrus, whose vast experience in the traditional finance sector and banking system has made him work with notable companies such as JP Morgan and Goldman Sachs.
His experience working in traditional finance institutions is expected to influence the skeletal and functional framework of the platform. Equally, the blend of professionals available at Alan's disposal in Unispace is expected to work out the solution to the problems currently rocking existing digital finance infrastructures.
True to these expectations, Unispace positions itself as a full-stock alternative to traditional finance methods, offering additional benefits in the form of staking rewards, cross-chain functionalities, security, governance, and a vast liquidity pool.
The project is already on track to flesh these features into reality for the common trader and investor. Its native token, the Unification Space Token (USPC), is set to be listed as a tradable digital asset on Uniswap – one of the leading decentralized exchanges – come the 25th of May and will last till 25 of June 2021.
Unispace Tokenomics
The USPC, an ERC-20 token, is set to be the native utility token of the Unispace blockchain. Effective from May 25th till June 25th, the token will be listed and made available for sale to the public. Meanwhile, early investors who purchase this token will receive bonuses starting from 25% to as much as 50% depending on the volume of USPC bought.
The platform has listed a total of 22,000,000 USPC tokens for sale, each one of them pegged to the value of USDT at a ratio of 1:1. Holders of this token will be eligible to earn staking rewards, governance participation, as well as take part in the liquidity pools.
Following the launch of the USPC, other space tokens such as the Earth, Mars, Saturn, and Uranus tokens will be launched following the project's roadmap.
Liquidity Mechanism
Unispace is set to employ a different approach that will attract liquidity to its platform. The digital currency provider has labelled this mechanism as liquidity through partnerships.
The benefit of utilizing this pattern is that it will enable different investors and challengers to unlock potential markets of various types while equally maintaining the liquidity and efficiency of existing ones.
Individuals and investors, through this method, will be able to effectively control their digital assets managed on the platform.
However, only users who actively own the USPC token will be able to enter these liquidity pools and earn from them.
Further announcements are expected to follow in the weeks proceeding with the launch of the USPC token to enable users to fully understand and appreciate the fine mechanics surrounding the establishment of UniSpace.
Follow UNISPACE in Social Media: Telegram, Twitter.
Subscribe to our telegram channel.
Join